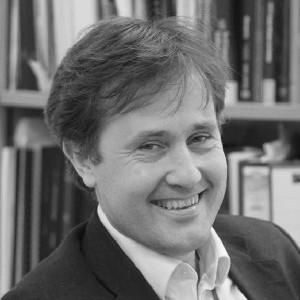 Paul Leeson
Professor of Cardiovascular Medicine
,
University of Oxford
Paul Leeson is Professor of Cardiovascular Medicine at the University of Oxford and head of the Oxford Cardiovascular Clinical Research Facility. He is also a Consultant Cardiologist providing expertise in cardiovascular imaging and cardiovascular prevention at the John Radcliffe Hospital. Following clinical training in Cambridge and London he moved to Oxford to develop a research programme applying imaging to clinical trials to find better ways to identify and prevent cardiovascular diseases. Projects span from novel mechanistic studies to some of largest imaging studies in the world including the UK-based EVAREST study that links echocardiography data from 30 NHS Hospitals Trusts. The research has generated a series of key publications exploring the early development of cardiovascular disease and driven development of new technologies, including AI-augmented approaches to interpret echocardiograms. These new technologies are now being translated into clinical tools to improve patient outcome through the spin-out company Ultromics.
Session title: IS AI ABOUT TO REVOLUTIONISE CARDIOVASCULAR ULTRASOUND DIAGNOSTICS?
Echocardiography is the most widely used cardiovascular imaging modality in the world. However, interpretation has relied for many years on operator expertise. Now artificial intelligence technologies are offering new opportunities to automate the process but there are unique challenges in their application to ultrasound images. This seminar will present recent developments and discuss whether some of the most promising approaches might now be about to launch into clinical care.