Proton beam therapy and hypofractionation in the treatment of cancer

Dr Sarah Harris, Professor Roger Taylor, and John Pettingell, provided an exciting and informative webinar on the evolving world of proton beam therapy.
Proton Beam Therapy
In recent years, the demand for proton beam therapy – a specialised form of radiotherapy – has surged, positioning the UK as a key provider of this advanced treatment. In contrast to conventional radiotherapy using X-ray beams, proton beam therapy delivers beams of protons which are more targeted to reduce damage to peripheral tissue and organs. In its simplest form, its high precision and ability to stop the beam at a defined point means that it can dramatically reduce long-term side effects in some cases.
Hypofractionation
Based on new clinical evidence for the treatment of prostate and breast cancers, the Rutherford Cancer Centres has introduced a technique known as hypofractionation – the process of delivering higher doses of radiation per fraction and using fewer daily fractions – which means we can vastly reduce the overall duration of treatment for patients. As a result, we can gain the benefits of proton beam therapy whilst making the whole experience easier for patients, mentally and physically.
Rutherford Cancer Centres
The Rutherford Cancer Centres are at the forefront of particle therapy and precision radiotherapy research and development, working with some of the world's top academic institutions and advanced medical technology providers. By working collaboratively with public and independent healthcare providers, we can make advanced cancer therapies such as proton beam therapy more accessible to those who need them. 
John Pettingell, Chief Physicist & Head of Radiotherapy at the Rutherford Cancer Centres introduced proton beam therapy and provided an overview of how this leading cancer treatment works and explored some of the reasons for choosing proton beam therapy as a treatment option.
Dr Sarah Harris discussed the advancements in proton beam therapy, including hypofractionation treatment for breast and prostate cancers, and how they open the possibility for quicker and easier treatment options for patients and clinicians.
Professor Roger Taylor explored where proton beam therapy can potentially make a difference to treatment quality in terms of sparing organs at risk, and why proton beam therapy can be the preferred pathway for specific body-sites.
To find out more, visit: www.therutherford.com
Our Expert Speakers include: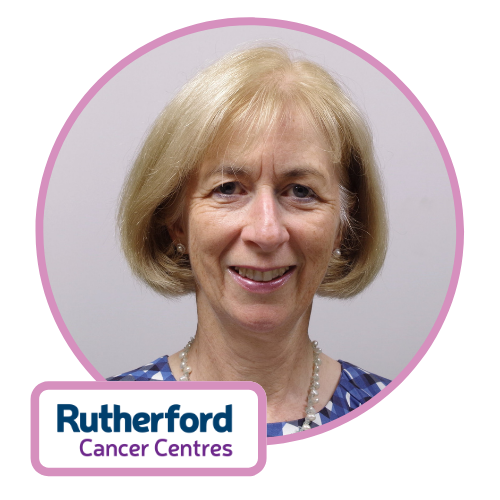 Dr Sarah Harris
Consultant Clinical Oncologist
Dr Sarah Harris specialises in the treatment of breast and prostate cancer using drug treatments/radiotherapy.
Her main interest is technical radiotherapy and she currently works in the treatment of breast and prostate cancer using advanced radiotherapy techniques including IMRT, IGRT and breath-hold for left-sided breast radiotherapy.
She has trained and uses cyberknife and stereotactic body radiotherapy for the treatment of limited secondary cancers. She also trained in using proton beam therapy as an innovative radiotherapy treatment method, to treat certain types of cancers.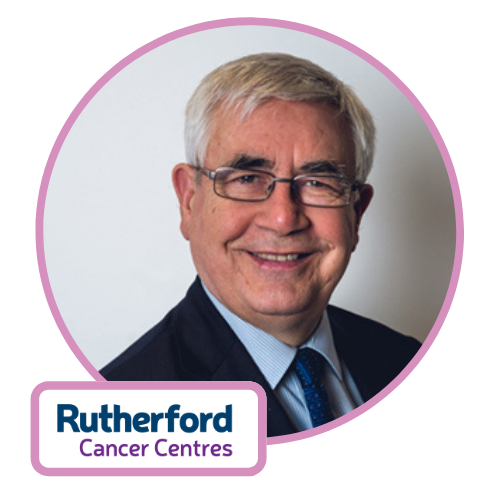 Professor Roger Taylor
Consultant Clinical Oncologist
Professor Roger Taylor specialises in the treatment of patients with brain tumours and lymphoma.
Professor Taylor trained in Medicine at University College, Oxford and St Bartholomew's Hospital Medical College. His oncology training was at the Royal Marsden Hospital, Royal London Hospital and Western General Hospital, Edinburgh.
Professor Taylor provides specialist advice on proton radiotherapy in Wales, and currently is undertaking research in this field. He is author of many papers on the treatment of children with cancer, particularly brain tumours.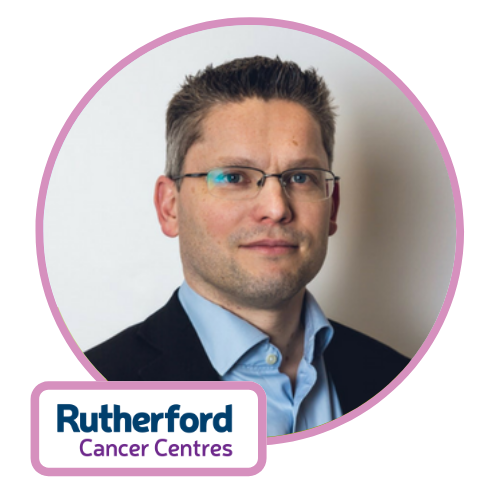 John Pettingell
Chief Physicist & Head of Radiotherapy
John Pettingell is responsible for leading the team of physicists, dosimetrists and radiographers who work across the Rutherford Cancer Centres network, delivering highly technical radiotherapy and proton beam therapy treatment for oncology patients.
Previously John was Director of Physics & Radiotherapy at Cancer Partners UK where he oversaw the radiation physics and dosimetry service across a country-wide network of nine treatment centres. Having joined Cancer Partners UK at the start-up stage in 2008, he designed and implemented the rollout of physics and radiotherapy services.
John studied physics at Oxford University and then went on to study a postgraduate degree in Medical Engineering & Physics at King's College, London.