24 May 2021
Using Viruses to Treat Cancer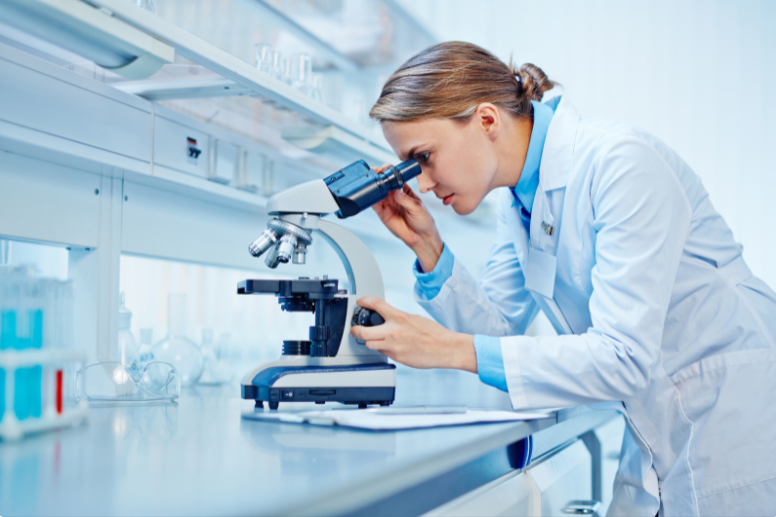 Looking at the history of medicine, there have been many anecdotal stories of people with cancer having their cancer cured, or put into remission, after they have contracted a virus. Despite the long history of anecdotal evidence, it's only recently that medical professionals have started to make some real progress in the field.
Speaking on the latest episode of the Biotech 2050 podcast, Alice Bexon, the Chief Medical Officer for Vyriad, discussed the history of oncologic viruses and recent developments which she had been involved in. Her discussion was fascinating and insightful, with her drawing from her many years of experience to share her expertise with everyone.
At the moment, there is one oncologic virus on the market and it is used in the treatment of melanoma. Alice believes that this will change in the future, as there are many other viruses which are currently in the pipeline. With so many different viruses which all have different capabilities, Alice believes that there is an infinite range of possibilities in this area of research.
We reached out to Alice to find out what role she imagined oncologic viruses playing in the future of oncology and she commented:
"We certainly envision a future where oncolytic virotherapy is a standard treatment for all kinds of cancers. Based on the natural diversity of viruses and our ability to engineer them, we believe that different viruses could be deployed as multiple lines of therapy and against a range of indications. We have already shown they are safe and we can make lots of them, so supply is not an issue. This is likely to happen disease by disease, as we have better efficacy data in some tumors than others, but as we develop more and more effective viruses that get better at reversing resistance to immune therapy, I could envisage a future where every checkpoint inhibitor has a partner oncolytic."
Historically, a lot of the oncologic virus research that has been done has been related to "safe" viruses, such as the common cold. However, the problem with this approach is that the average person has an immune system which will attack and kill the virus. For this reason, Alice has decided to expand her area of research to incorporate more exotic viruses. It is believed that they may have advantages for cancer care which others do not.
When a person's immune system is strong enough to combat the virus, it cannot be administered systematically and instead must be injected directly into the tumour, which won't always be possible. However, the outcomes for patients treated with oncologic viruses has been positive, with many cases of the cancer going into remission for a very long time.
These viruses treat the cancer in one of three ways:
They can target the cancer

They can kill the cancer outright

They can help a person's immune system to start attacking the cancer cells
The first oncologic viruses were engineered from measles, following reports of cancer patients who had contracted measles and then gone into remission or had their cancer cured. But today, other viruses have been engineered for oncological purposes, such as Indiana Vesiculovirus (VSV) which is a valuable asset because there is very little immunity to this virus among the general population. With so many types of cancer in the world and so many viruses, there is an endless amount of work to be done at Vyriad.
We asked Alice whether she thought these viruses might have the potential to be used as a preventative cancer treatment in future and she said:
"For a virus to be protective it would have to have a different mechanism, since there would be no cancer cells to lyse at the time of vaccination, but this is also something we could do. Basically, you take proteins specific to a certain type of cancer and plug their coding DNA or RNA into the virus. The virus then spreads in the body and makes the cancer proteins, which generate an immune response.
"Later, if that person develops a cancer that contains those proteins, their immune system will attack it.
"This has been tried a few times, but our knowledge of the cancer-specific proteins has not been sufficient to make this work consistently so far. I'm sure we will get there."
Alice and her team have recently been developing treatments for bladder cancer, with the virus being injected directly into the bladder. Though the study is currently only small in scale, the results have been most promising. With the virus able to shrink the size of tumours in bladders, it is hoped that this kind of treatment might prevent the need for patients' bladders to be removed as a form of treatment.
As a final thought, she said:
"Vyriad's pipeline of oncolytic viruses and novel immunotherapies are potentially the next step forward in our treatment of cancer."
At Oncology Convention, we are always keen to give a platform to those who are laying the groundwork for new and innovative cancer treatments. It is important for oncology professionals to be able to come together as a community and exchanges ideas and perspectives. Join us on the 15th and 16th of September at the NEC, Birmingham to hear from industry thought leaders while earning free CPD points. Register now.