27 Jan 2021
The Royal Marsden & ICR announce new Cancer Patient's Voice online platform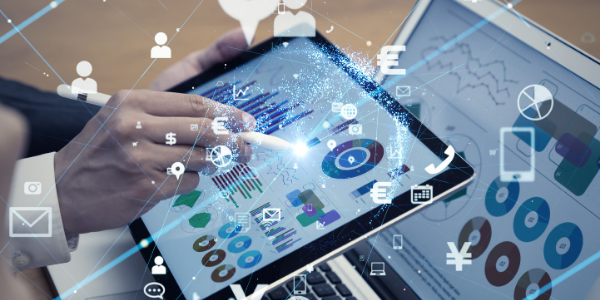 One of our partners for the Oncology Convention, The Royal Marsden, has launched a new online platform in partnership with the ICR. The first of its kind.
What is it? The online platform is a device where anyone who is affected by cancer can engage and discuss in forums that can help progress cancer research, treatments and their own personal care. The platform is open to patients, carers and members of the public and has been created in conjunction with the Institute of Clinical Research (ICR).
The idea behind this project is that sharing information or experiences between patients, carers and researchers will help improve patient outcomes but it will also provide a valuable resource of information that has never been compiled before. As it clearly states on the platform's website: "This platform is not for recruiting participants to research studies. It is not a channel to complain about cancer services. It is not a source of medical advice. Please note that the information on this platform is for involvement and engagement purposes and does not constitute provision of medical advice and/or information about our services."
One of the benefits of streamlining or gathering information this way is the ability to gather data for under-represented groups. Dr Markella Boudioni, Patient and Public Involvement and Engagement Lead at The Royal Marsden, believes that: 'The digital platform is a great development for patient and public involvement and engagement at the Royal Marsden. It has the potential to involve diverse and less-engaged people, empower patients and members of the public and ensure better and rapid collaboration with professionals.' Considering there is a distinct lack of data on under-represented groups such as black, Asian and minority ethnic groups, as Macmillian Cancer reported in their 'Experiences of BME people affected by cancer,' this will help broaden our understanding of care and improve our treatments accordingly.
Patients also believe this platform helps them understand the research and treatments they're receiving much more clearly. Della Ogunleye is a patient representative involved in the program: "I solely welcome this digital platform. This will be a welcome tool to both patients and researchers to further help develop better treatments. It will also allow us to put our questions about research to researchers and better get involved in beating cancer together.' Based on this response it would seem it could be a positive mental health boost to those suffering with cancer but with the program yet to be launched. That remains to be seen.
You can also join a free virtual launch event from 5.00pm – 6.30pm on Wednesday 10 February 2021 to see the platform in action, how using it could benefit you and to ask any questions you may have. The event is open to all – patients, the public, staff at The Royal Marsden – and will be taking place on Zoom.