20 Sep 2021
Providing Precision Oncology for ALL Cancer Patients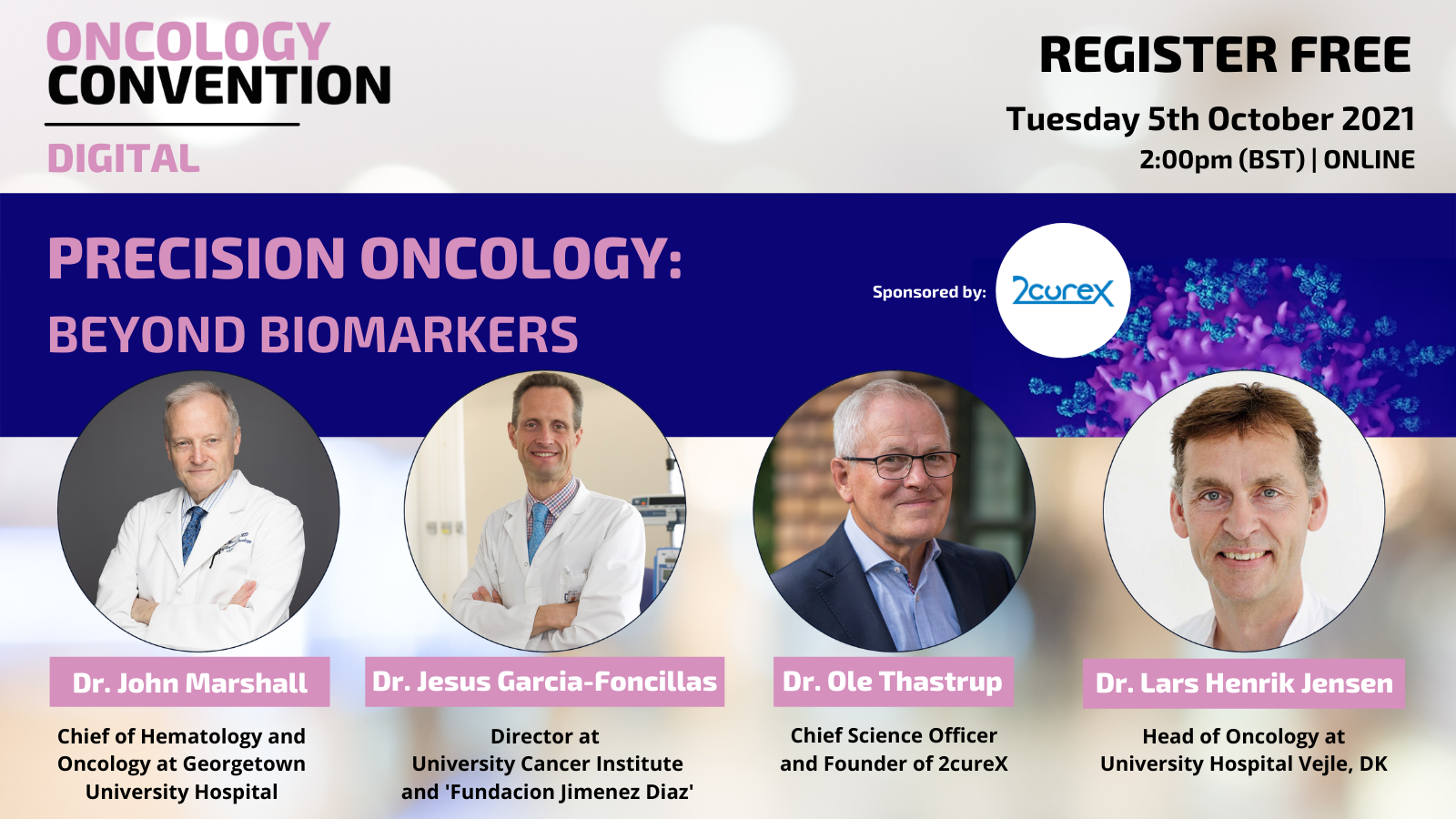 In the last years, Precision Oncology – finding the right treatment for each individual patient- has been the paradigm of cancer care. Approaches have been heavily focused on the use of molecular biomarkers to predict patient's response to treatment. Nevertheless, it is well known that not all patients show actionable biomarkers and in reality, 70% of patients do not receive a biomarker-guided treatment. Even when a biomarker is present, the individual patient response is very often not what is predicted by the biomarker.
Join the internationally recognized GI cancer experts Dr. John Marshall from the US and Dr. Jesus Garcia-Foncillas from Spain talk about the evolution and maturation of precision medicine in cancer care, introducing the role of in vitro drug profiling in the future of Precision Oncology.
IndiTreat® drug sensitivity tests are the first of such drug profiling tests that are available for clinical use and the inventor Dr. Ole Thastrup will during the webinar introduce the technology. IndiTreat® tests involve live tumor sample collection and the generation of 3D micro-tumors from the patient cancer cells. A functional analysis of the 3D micro-tumor growth and inhibition with monotherapies and drug combinations is performed and a profile report describing the treatment regimens that the 3D micro-tumors are sensitive to is provided -giving an objective therapy decision-making criteria. Dr. Ole Thastrup will present the initial colorectal cancer IndiTreat® tests and future IndiTreat®tests.
Dr. Lars Henrik Jensen, Head of Oncology, University Hospital Vejle in Denmark will as Principal Investigator finally present the world's first prospective interventional trial using micro-tumors (IndiTreat®test) to guide 3rd line metastatic colorectal cancer drug therapy choice.