Proton Beam Therapy: Changing the way we treat cancer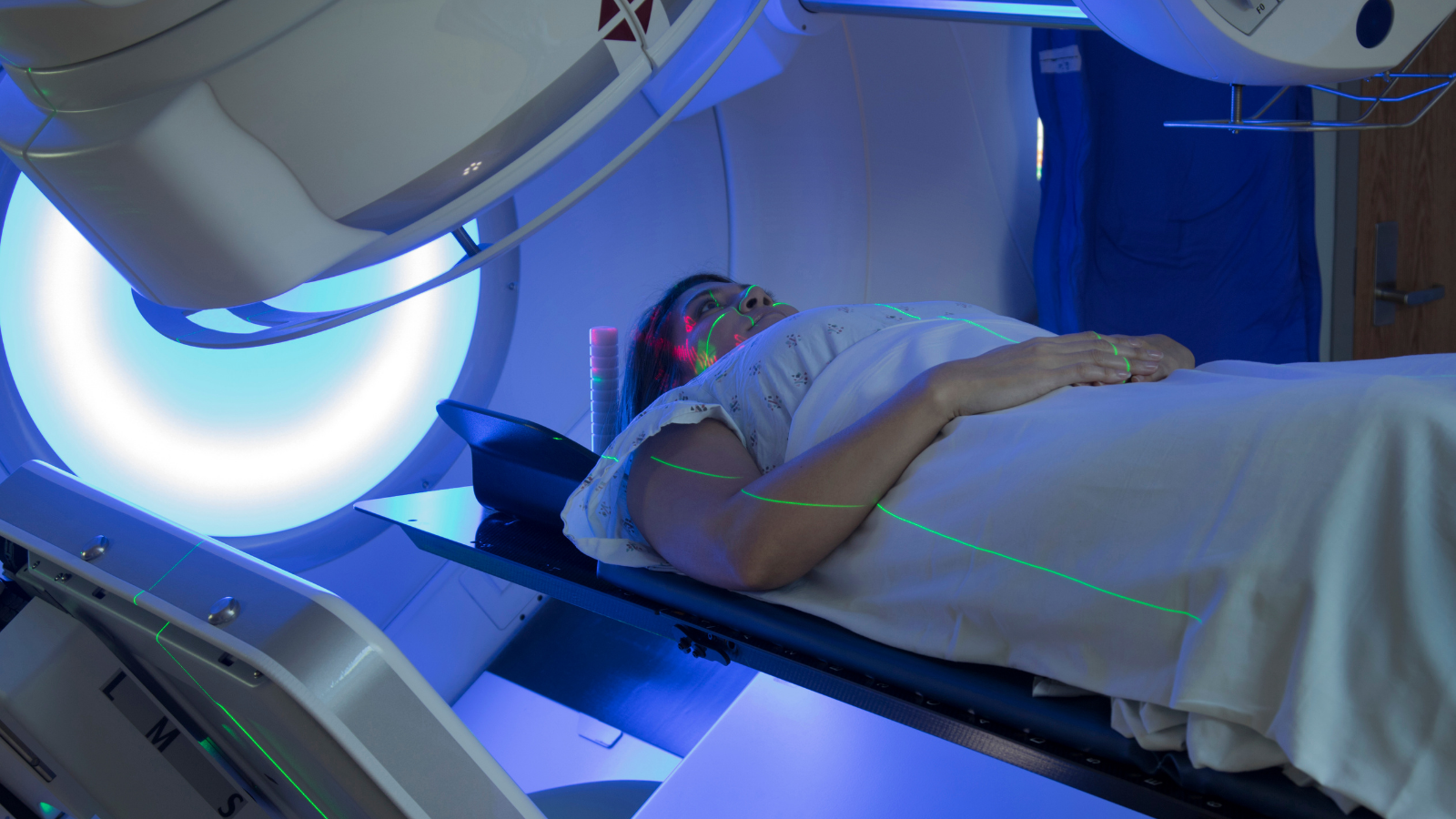 What is proton beam therapy? Who might benefit?
The development of a proton bean therapy centre involves a complex construction project lasting several years, culminating in a centre that has the latest technology and highly experienced clinical staff.
Proton beam therapy is technically an advanced and targeted form of radiotherapy. It can be used as a stand-alone treatment or alongside other cancer treatments. For example it can be given before surgery to reduce a tumour, or following surgery after a tumour has been removed, to destroy any remaining cancer cells.
Read more about what proton beam therapy is and who can benefit from the treatment here>>
What can proton beam therapy be used to treat?
The Rutherford Cancer Centres have been offering proton beam therapy as a treatment since 2018. As proton beam therapy is an advanced form of external radiotherapy, it can be used to treat cancers in a variety of areas of the body and can be combined with other treatments, such as chemotherapy and surgery, to provide the best chance of removing the tumour in its entirety.
Discover the various types of cancer that can be treated using proton beam therapy here>>
Delivering radiotherapy treatment so that it improves patient wellbeing
When it comes to treating cancer, approximately 50% of cancer patients will undergo radiotherapy treatment. however, the method in which they receive this, in terms of type, time and does, is constantly changing. Rutherford has introduced a technique known as hypofractionation - the process of delivering higher doses of radiation per fraction and using fewer daily fractions - which means they are vastly able to reduce the overall duration of treatment for patients. Find out more on how new treatment is improve patient wellbeing here>>
To discover more on the evolving world of proton beam therapy, join us on World Cancer Day on Friday 4th February at 2pm, where experts will discuss proton beam therapy and hypofractionation and the reasons for choosing it as a treatment option.