29 Apr 2020
Heart risk higher in cancer survivors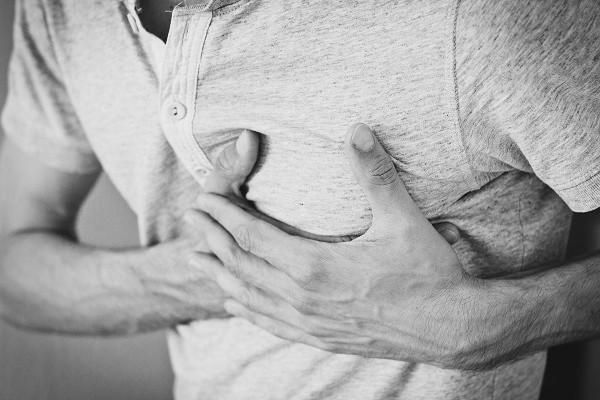 More than one in 10 cancer patients die from heart and blood vessel problem. Treatments such as chemotherapy and radiation are critical to cancer survival. However, life-saving cancer treatment could also increase the risk of someone developing cardiovascular disease.
Chemotherapy can cause damage to the heart in many different ways. Some of the ways in which it does so is chemotherapy causes direct damage to the heart cells. This blocks the growth of blood vessels, increasing blood pressure and also causing inflammation. This can cause damage to the heart muscle, weakening its ability to pump blood efficiently, which can in some cases lead to heart failure. UK experts have said that doctors should be more aware and monitor patients accordingly.
This can cause damage to the heart muscle, weakening its ability to pump blood efficiently, which can in some cases lead to heart failure.
The European Heart Journal recently published a population-based study of cardiovascular disease death rates in US cancer patients. 28 different cancers were looked at, across 40 years. Among the 3 million patients studied, 38% died, 11% of these were from heart diseases. Those suffering from bladder, larynx, prostate, womb, bowel and breast cancer were the highest percentage of patients who died from a cardiovascular problem.
Up until now, it has been somewhat of a mystery as which patients will get heart damage and those who will not. Scientists have previously only known that the very young and elderly were at high risk. Now though, it has been discovered that faulty genes can play a big part in increasing cardiovascular risk. ''Some have a gene to cause heart failure and they get a second hit from chemo'', said Dr Alex Lyon, consultant cardiologist at the Royal Brompton Hospital and Imperial College London.
However, as cancer survivors are clearly at a greater risk of death from heart and circulatory problems, Prof Metin Avkrian from the British Heart Foundation, stated ''We need more research to understand why this is, and whether factors other than the known damaging effects of some anti-cancer treatments on the heart and blood vessels are at play.''
''What is becoming increasingly clear is that cancer doctors and cardiologists need to work together from an early stage to try and minimise the risk of patients surviving cancer but succumbing to heart and circulatory diseases.''
The Oncology Convention 2020, dedicated to advancing clinical oncology and life-saving research, exists so that innovative technology and groundbreaking methods of diagnosis, treatment and aftercare can be showcased to senior clinicians around the world, for free. Featuring over 100 CPD accredited seminars, 150 world-leading exhibitors featuring Philips, Rutherford Cancer Centres, The Royal Marsden NHS Trust and many more. 35 live interactive masterclasses will also run across the two days, hosted by Rutherford Cancer Centres and giving free education which you cannot miss.
Tickets to the Oncology Convention are completely free, so register for your ticket by following the link.