07 Apr 2021
Health Inequality in Oncology - World Health Day 2021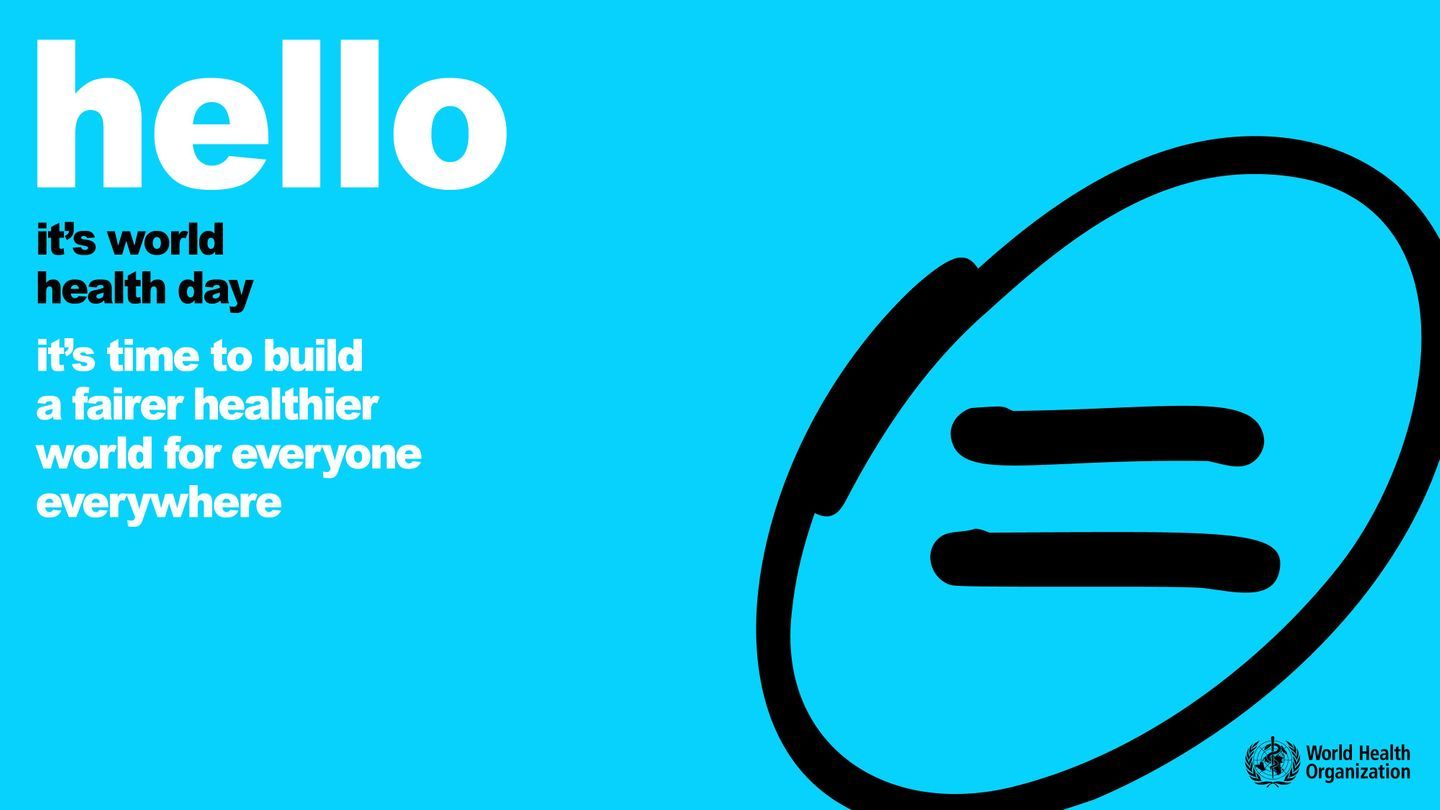 Today is World Health Day, an awareness day organised by the World Health Organisation (WHO). Today is about raising awareness and understanding of issues within the world of healthcare. This year, WHO's focus has been on inequalities in access to healthcare.
The ongoing COVID-19 pandemic has highlighted many problems around the world, including a general lack of preparedness for this level of outbreak. The focus of World Health Day this year has been on healthcare inequality - a problem which has only be exacerbated by the advent of the COVID-19 pandemic. Various factors beyond a person's control can limit their access to healthcare and, consequently, their overall wellbeing. The circumstances of somebody's birth, the area they live in, their age, the type of job they do and various other factors have been identified as having a negative impact.
When looking to oncology, inequalities exist in multiple areas and it is important to address them. For example:
These are just five examples, but it is important to remember that no field of medicine is without its inequalities. The problem is many faceted and while some try to tackle it on a national level, others have found more local solutions.
The 'All of Us' Research Programme
Precision oncology has been able to drastically improve the level of treatment available to cancer patients. However, while it has doubtlessly saved many lives, since its inception in the 1950s, there is a problem in its foundation. Precision oncology is based around the study of cancer cells extracted from patients, which can then be studied and consequently allows researchers to develop new drugs and medicines to kill the cancer cells – this is sound in theory, but in practice a problem arises from the fact that most of these cells are taken from people of European decent. This means that the different genetic weaknesses effecting people from other parts of the world are not quite as well understood, leaving ethnic minorities with a higher mortality rate.
In order to take some steps towards solving this problem, the US National Institute of Health (NIH) launched the All of Us research programme. The objective of this programme is to build a database of health and genetic information from a million different people of different backgrounds. This will help to identify the extent to which biology, lifestyle and environment impact on an individual's health. By building this database, it will help to reduce the racial bias present in precision oncology.
A Local Approach
Some have argued that the efforts of NIH have not been sufficient. Indeed, the All of Us programme was launched in 2015 and, as of now, medical inequality is still a huge problem – though of course, it's a problem that cannot be solved overnight. While NIH have the lofty ambition of building a massive database of a million people, the Greensboro Health Disparities Collaborative (GHDC) is working to address the problem on a local level.
GHDC hopes to "establish structures and processes that respond to, empower and facilitate communities in defining and resolving issues related to disparities in health." They plan to achieve this goal by establishing a system through which they can identify and address healthcare gaps in real-time, especially those caused by a lack of access. As an example of their work, they placed milestones on patients' healthcare records at two different cancer centres. Then, if somebody with breast cancer required a biopsy or surgery within one month of a diagnosis, researchers would receive an alert telling them that this milestone had been missed.
GHDC have had positive results from their work and have found that race-based disparities for the treatment of people with lung and breast cancers were narrowing. This is one of several real-time methods GHDC have implemented and it serves to highlight that different groups are working to resolve health disparities in different ways. Ultimately, medical inequalities will be overcome through the efforts of many professionals on all levels, but when individual human lives are considered, even a so-called "small victory" can be seen as a huge success.
.
For the latest innovations from the world of Oncology, including guidance for making your approach to medicine as effective and inclusive as possible, make sure you don't miss our Oncology Convention, taking place on the 15th and 16th of September this year. It's an opportunity to hear from the leading thinkers within the field, all while gaining CPD points. Register for free now!