06 Oct 2021
Cancer backlog could take a decade to clear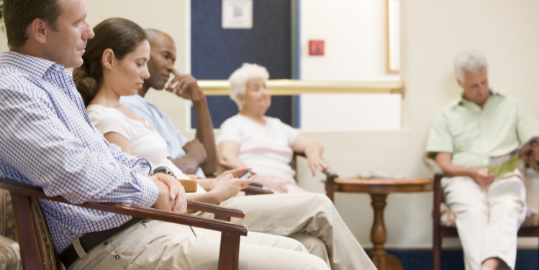 A report has suggested that it could take up to a decade to clear the cancer-treatment backlog in England due to the pressures of COVID-19 on hospitals.
The Institute for Public Policy Research have estimated nearly 20,000 people who should have had a cancer diagnosis had not been, due to missed referrals. It's thought if hospitals could push for a 5% increase in the number of treatments being administered over pre-pandemic levels, it would take until 2033 to clear the backlog. However, if a push of 15% more could be completed, the backlog could be cleared by next year.
This does however bring cost and logistical issues due to increasing activity levels undertaken by staff and processing via new equipment. What's more, this is entirely dependent on those who have not come forward for a check.
One of the main issues in cancer care is around diagnosis, with the pandemic leading to a 37 per cent drop in endoscopies, a 25 per cent drop in MRI scans and a 10 per cent drop in CT scans than expected, the study said.
Between March 2020 and February 2021, the number of referrals to see a specialist dropped by nearly 370,000 on the year before, a fall of 15%. The sad and brutal reality of these numbers mean that thousands of cancer patients will now be too late to cure their cancer, as reported by the CF health consultancy. It's also thought the proportion of cancer diagnosed while they are still curable has fallen from 44% before the pandemic to 41%.
IPPR research fellow Dr Parth Patel said: "The pandemic has severely disrupted cancer services in England, undoing years of progress in improving cancer survival rates. Now, the health service faces an enormous backlog of care, that threatens to disrupt services for well over a decade."
However, Dr Patel is sceptical as to whether this target can be met and whether it can be done under the current government. "Clearing the cancer care backlog before the next general election looks unlikely with the way the NHS is currently resourced, staffed and organised."
It's clear that if the backlog needs to be cleared rapidly, more staffing and resources are needed as well as extra hours from current NHS staff who are already working extremely long hours. There are already 300,000 vacancies that need filling within the NHS and many of those positions are nurses so unless more funding and resources are provided, it's likely we won't see the backlog cleared well after 2030.