26 Feb 2021
Cancer and Covid - What's the link?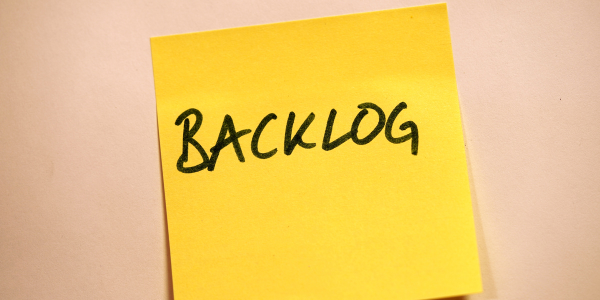 Since the beginning of the pandemic, we have been consistently told to "protect the NHS" from the UK government. This has led many experts to believe that a large share of the public would not visit their local GP with fears they could be a burden on the NHS or scared of contracting covid. A new joint study from Cancer Research UK and Cardiff University has now revealed almost half of people with potential cancer symptoms, did not contact their GP during the first wave of the pandemic. But what will the impact of these missed appointments?
The study, of almost 8,000 people, captures the fall in people contacting their GP in the first place but this raises two immediate concerns. One, the waiting list for treatments will grow and subsequently patients will miss out on life-saving treatment. Two, even if those people in the study then visited a GP, those people would be diagnosed later and so they will be less likely to be treated successfully and recover.
While the first lockdown saw NHS services significantly reduced, some services were able to be restored during the second wave of the epidemic. At the time of the second wave, the government had caught onto the fact there had been a significant reduction in visits to a GP or hospital appointments. Thus, subsequently, the government reiterated as part of their daily press briefings, it's safe to visit a GP or Hospital and you should not delay your appointment. Cardiff University and Cancer Research UK plan to run another survey to see whether people's likelihood to contact their GP changed in the later part of 2020.
Towards the end of last year, the government created a new taskforce which would "kick-start the recovery of cancer services across the NHS in England" as the BBC reported. Cancer Research UK also added that "three million people have missed cancer screenings since March." The taskforce aims to investigate how to ensure more people are referred, tested and checked and what they have found so far is 350,000 fewer patients than normal have been referred for an urgent cancer investigation.
To tackle some of these issues, Chancellor Rishi Sunak announced a £3bn package at the end of last year with £1bn to help tackle the backlog, £1.5bn to help ease existing pressures on the NHS caused by Covid and £500 million to both improve access to mental health services and invest in the NHS workforce. We will have to wait a few months before we can see the full effects of this financial package, as the current priority is to vaccinate as many older and vulnerable groups of people, however, many are arguing that the £1bn allocated to tackle the backlog of non-covid care is nowhere near enough.
Chaand Nagpaul, BMA council chair, said "the BMA estimates that this alone will cost almost £11bn to fund, so the £1bn pledged today is beyond inadequate and will mean that patients will continue to suffer." Whilst the £1bn pledged will help ease some of the winter pressures of the NHS, there are many, including Chaand Nagpaul, who believe that years of neglect has made the situation worse than it needs to be. "We need guarantees that increased spending this year will be sustained in the long term if it is to undo the damage wrought by years of underinvestment."
A new development which could help tackle the backlog is the new "do-it-at-home" smear test kits to check for early warnings of cervical cancer. As part of an NHS trial, around 31,000 women in London are being offered the test and it hopes that it will encourage women to get screened in the future. It's critical for patients to find and treat cancer as early as possible, as this will subsequently affect the diagnosis and what treatment will need to be administered as a result. The BBC reported "Women aged 25-64, overdue for a check and living in Barnet, Camden, Islington, Newham or Tower Hamlets will be offered a kit from their GP or in the post." Again, this is linked to the lack of appointments or missed appointments for cancer checks in this area.
There will no doubt be more testing kits made available following this trial, as the NHS looks to streamline its services following the new NHS reforms. What's clear, is that more people will suffer due to a backlog of missed appointments and thus, missing out on treatment which could save lives.