29 Oct 2021
Breast cancer diagnosis to be transformed by groundbreaking AI test.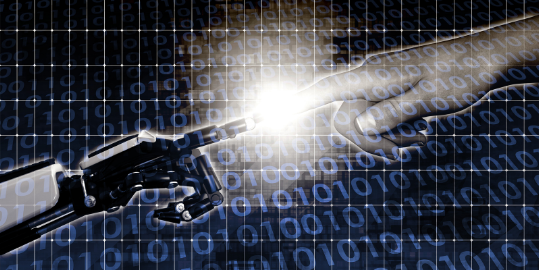 Panakeia, a Cambridge-based company, have developed an AI-based test that can predict the most effective treatment from images of breast cancer samples, speeding up diagnosis and reducing the need for expensive lab testing. The test has received UKCA and CE certification for clinical use by health services in the UK and EU.
The PANProfiler test has been developed by Panakeia's co-founders Pahini Pandya, a former cancer researcher at the University of Cambridge, and AI researcher Pandu Raharja-Liu. They realised that slight differences in the appearance of breast cancer cells, which can only be detected by a computer, can reveal vital information about underlying biomarker status and the likely best treatment options.
The test brings two major benefits centred around time and costs. When it comes to the routine process of collecting breast tumour samples, they are normally inspected via a microscope by a pathologist to determine the presence of cancer. The next process would be to send these samples to a lab for further testing and analyse the best treatment options, but this can take days or weeks and cost up to thousands of pounds depending on the test. PANProfiler eradicates the testing process entirely by directly predicting biomarker status to inform clinical decision making.
Professor Sarah Pinder, Chair of Breast Pathology at King's College London and lead breast pathologist at Guy's & St Thomas' Hospitals, said, "This exciting technology has the potential to save laboratory resources and also to improve turnaround time for biomarker results for patients with invasive breast cancer."
Given the fact the NHS is facing a severe backlog due to the impact of COVID-19, this new device could massively reduce the burden on clinicians they are facing. As it was recently announced the cancer backlog could take up to a decade to clear.
The test has the ability to scan a digital image in a matter of minutes, with almost the same accuracy as lab testing, which saves valuable time in the patient journey. Pandya knows just how vital the patient journey is when it comes to cancer diagnosis and treatment. Her childhood best friend unfortunately lost her life to blood cancer, and she also has her own experience of waiting for results from the same cancer.
"I know first-hand the anxiety of waiting for your test results. Due to the pressure on labs, even in the best healthcare systems, diagnosis and treatment decisions can take weeks – an unacceptable and stressful delay when dealing with a fast-growing cancer. We're excited to be rolling out PANProfiler to hospitals here in the UK and around the world to speed up access to treatment and help save lives."
Panakeia have now set the sights on developing and expanding their technology to diagnose other forms of cancer and is also looking into partnership opportunities with biopharma companies to test their device to support drug discovery and development.
One of Panakeia's major investors Julia Hawkins, General Partner at LocalGlobe & Latitude, said: "New digital technologies are transforming healthcare, improving outcomes for patients, and reducing the burden on overstretched staff and systems. These technologies will play a vital role in healthcare providers' recovery from the COVID-19 pandemic, enabling them to quickly deal with the backlog of patients and diagnose and treat patients without delay.
Panakeia's groundbreaking technology promises to transform cancer diagnosis and treatment decisions."